New Car Checklist

At MINI of Annapolis, we know how exciting it can be to shop for a new automobile. That's why we provide an easy and seamless car buying experience, which we'll tell you all about below.
In this new car checklist, we'll make sure you know what steps to take to find your dream vehicle in no time. Read through the provided information, then contact us to begin car shopping near Annapolis, Highland Beach, or Hillsmere Shores.
Your New Car Buying Checklist
| | | |
| --- | --- | --- |
| Task | Completed | Comments |
| 1. Create a budget. | | |
| 2. Look into your credit history. | | |
| 3. Determine what kind of car you want. | | |
| 4. See what features are important to you. | | |
| 5. Create a vehicle wish list. | | |
| 6. Visually inspect the car(s) you're interested in. | | |
| 7. Test drive a vehicle or two. | | |
| 8. Get pre-approved for a loan. | | |
| 9. Begin the buying or leasing process. | | |
| 10. Drive off in your brand-new ride. | | |
1. Create a Budget.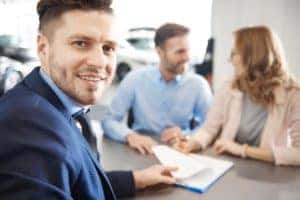 Before you can shop for a new automobile, you need to figure out how much you can realistically afford to spend on one.
This can be done by creating a list with two columns: one for your income and one for your expenses each month. Subtract the total expenses from the income and see what's left over.
That can give you a good idea on how much you can spend on car payments each month. However, you'll need to factor other things into that total, such as gas, insurance, and maintenance.
2. Look into Your Credit History.
It's important to know your credit score, which can determine what type of loan you'll get.
This 3-digit number comes from one of three major credit bureaus: Equifax®, Experian®, and TransUnion®. It usually ranges from 300-850 and is calculated based on:
Payment history
How long you've had credit
Types of credit you have
If you're looking to improve your score a bit, you'll want to make sure all your credit cards, student loans, and other expenses are paid on time and in full.
3. Determine What Kind of Car You Want.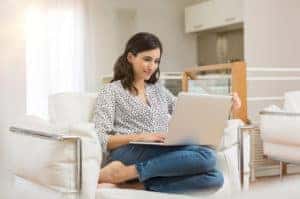 Next is determining what type of vehicle you want. Think about what you'd be using the car for now. However, you may also want to consider what you'll need a vehicle for in the future if you plan on having the car for a long time.
For example, you may have children or plan on starting a family soon. An SUV could be a great option for that. If you don't have kids and need a vehicle for long commutes to work, a coupe or sedan may be your best bet.
By thinking about what kind of car you want, you'll already have a head start when creating a vehicle wish list.
4. See What Features Are Important to You.
You'll then need to consider the features you need to have vs. what you want to have. This is especially true if you have a set budget in mind.
Heated seats would be nice to get, but that may only make sense if you live in a particularly cold climate. If you travel quite a bit, a navigation system could be essential. Otherwise, you may be able to do without one.
Once you get those features written down, you'll have an easier time finding your ideal automobile.
5. Create a Vehicle Wish List.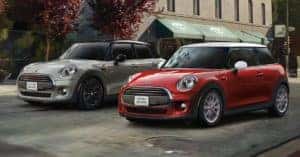 Once you've determined what type of car you want and what features you need, it's time to put a list together.
One of the easiest ways to do this is by browsing through a dealership's inventory right on their website. They typically have search filters that you can use to help narrow down your options. If you want to learn more about a specific model, you can read through detailed car reviews and comparisons.
Then, after you've picked out some favorites, it's time to test drive them at the dealership.
6. Visually Inspect the Car(s) You're Interested In.
A clear-cut way to know if a certain vehicle is right for you is to take it on a test drive. Before you do that, though, you'll want to do a careful inspection from the outside in.
Check out the cargo area and see if it'll be sufficient for your needs. Make sure you can get in and out of the vehicle easily. Test out every seat in the car to see if there's enough headroom and legroom. Sit behind the wheel and check that all the controls are within reach and easy to use.
When everything looks good to go, it's time for the all-important test drive.
7. Test Drive a Vehicle or Two.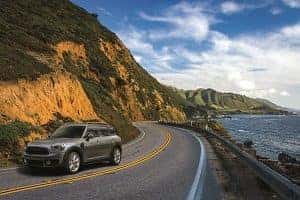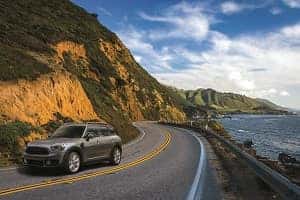 This is the fun part. You get to take the vehicle for a spin and play around with its features. You can turn the AC and radio on to see how they operate, but then you'll want to turn them off for the majority of the ride. It's important to listen for any potential wind noise to see if it's excessive or not.
Check the visibility and make sure you have a clear view of traffic around you. Make sure the car steers well and brakes properly from a variety of speeds.
If you can, go into a parking lot and try to parallel park the car. You want to be sure that you can accurately judge where the corners of the vehicle are and if you can easily park into a normal spot.
8. Get Pre-Approved for a Loan.
After going on a few test drives and deciding on your new ride, we're sure you'll be eager to drive the car home. However, you'll need to go through the financing process, which you can actually start from the comfort of home.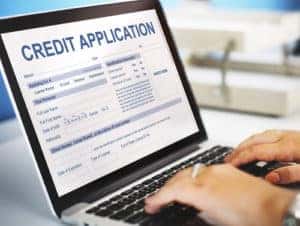 Most dealerships have a finance application right on their website for your convenience. You can fill out the secure form with basic information about yourself, then submit it to the dealer's finance center. Once they receive your info, they'll reach out to go over all your options.
9. Begin the Buying or Leasing Process.
First, they'll want to meet with you to discuss your budget and help decide whether buying or leasing makes more sense. Whichever option you choose, the finance team will be there to guide you along the way.
This includes reaching out to local banks and lenders that they have longstanding connections with. As a result, you can rest assured that you'll have a loan or lease plan with terms that work for you.
10. Drive Off in Your Brand-New Ride.
Finally, when your loan or lease plan is all laid out, all that's left to do is sign on the dotted line. You'll then be handed a set of shiny keys and get to drive home in a brand-new automobile!
Start Shopping for a New Automobile Today
Are you ready to find a new car near Annapolis, Highland Beach, or Hillsmere Shores? Then, don't wait. Contact MINI of Annapolis to get started today!