MINI Cooper Hardtop 4 Door Maintenance Schedule

---
Hitting the road for a fun day out should come with plenty of thrills and excitement. There are lots of opportunities waiting for you out in Annapolis, Arnold, and Parole, Maryland, so it's good to make sure your ride is prepared for the miles ahead of you. Keeping your MINI in good shape helps ensure that those adventures are smooth, safe, and fun.
Our service center is here to help you with all your upkeep needs so that you can explore along the bay with confidence. This guide to the MINI Cooper Hardtop 4 Door maintenance schedule lets you know when to plan your visit to our certified technicians for some routine work. MINI of Annapolis is happy to aid you so you can enjoy your fantastic vehicle day after day!
---
---
​
Listen to Your MINI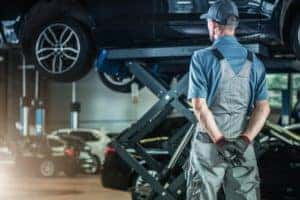 Your MINI Cooper Hardtop 4 Door was designed by expert engineers from the ground up. They've seen how automotive design and needs have evolved over time and adjusted their design to further innovate. This is especially true when it comes to your MINI vehicle's maintenance needs.
While intervals for maintenance were based on time and distance traveled in the past, MINI designers know that everyone drives differently. For example, frequent short drives in the city will require different maintenance routines compared to a car that travels long distances with each drive. That's why your MINI Cooper is equipped with sensors, algorithms, and other onboard computing systems to sense when your ride needs maintenance.
The MINI Maintenance System
You're unique as a driver, and the MINI Maintenance System takes your habits into account. It will display when you need different services based on how you drive your MINI Cooper. It will display the approximate date and remaining miles until various services based on your habits. Some of the services it keeps track of include:
Engine oil change
Front brake pad inspection
Rear brake pad inspection
Brake fluid check
Vehicle check
Rather than the traditional "one size fits all" approach, your MINI Cooper Hardtop 4 Door relies on Condition Based Service (CBS) to gauge when you should visit your nearest MINI service center. CBS is your vehicle's way of getting to know your driving style and telling you when to get an expert technician to help keep your vehicle in good health. Simply use this system and you'll get maintenance when you need it!
Our MINI Service Center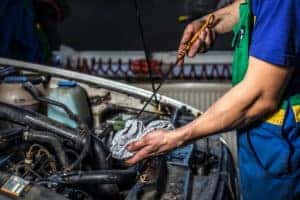 Once your MINI Cooper tells you it's time for maintenance, get in touch with our service department to schedule your appointment. You can do so online as well for added convenience and fit it into your busy schedule.
Whether you're getting regular checkups, your CBS is saying you need new filters, or you suspect an issue that needs repairing, our team is ready to spring into action. You can count on us to get your MINI Cooper Hardtop 4 Door back in road-ready condition.



---
Check Your MINI Cooper Hardtop 4 Door Maintenance Schedule
Make sure your MINI Cooper is ready for the next trip through Annapolis, Arnold, and Parole, MD, with a trip to our service center. Contact us at MINI of Annapolis today!
---