MINI Cooper Convertible Maintenance Schedule


The MINI Cooper Convertible is a highly stylish, feature-rich automobile—great for driving around Annapolis, Highland Beach, and Hillsmere Shores, Maryland. Because you'll want to travel around in this vehicle for a long time, it's crucial that you keep up with maintenance.
We'll tell you why below, along with the services you'll need at any given moment. Read through our MINI Cooper Convertible maintenance schedule, then contact MINI of Annapolis for service.
Importance of Vehicle Maintenance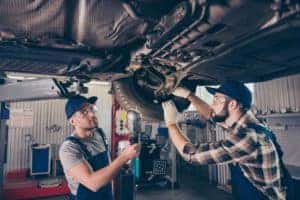 Before we delve into the MINI Convertible maintenance schedule, we want to cover the importance of this type of service.
One of the biggest reasons to keep up with routine maintenance is for your and your car's safety. Getting service regularly will help prevent parts from breaking and any larger issues from occurring. This will ensure your vehicle doesn't malfunction while you're driving, so you don't get into an accident.
There are other reasons to keep up with maintenance. For instance, it can help lower the cost of fuel. If you skip service, the car's gas mileage may go down. You'd have to fuel up more often, which could get costly.
MINI Maintenance System
So, how do you know when you need service? What's nice about the MINI Cooper Convertible is that it'll inform you when work is required.
This stems from the MINI maintenance system, which posts notifications onto the vehicle's dashboard, indicating that service is needed. It gets this information from sensors and algorithms that know your convertible's driving conditions. Condition Based Service (CBS) then uses this information to determine the need for maintenance.
There are three symbols that could appear on the car's dash…
OK: Indicates that no service is currently needed.
Triangle: The deadline for scheduled maintenance is approaching.
Triangle within a triangle: The deadline for maintenance has passed.
If the triangle pops up, schedule service as soon as possible.
What Work Is Needed When?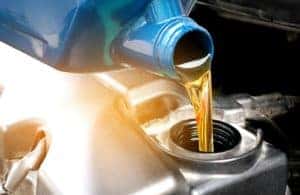 You may be wondering, then, on the services that will be completed for your MINI Cooper Convertible.
Keep in mind that maintenance intervals may vary by model year and trim level. Below is a guideline for the type of services you may need at a certain time. However, you'll want to refer to your owner's manual or ask your service technician for more specific information.
Every 10,000 Miles
When the odometer on your MINI Convertible reaches 10,000 miles, you may need to get this type of maintenance work completed:
Synthetic oil change
Reset service reminder light
Every 30,000 Miles
The 30,000-mile check is a bit more involved. It includes the above-mentioned work, along with the following tasks:
Rotate tires
Flush/replace brake fluid
Replace cabin air filter
Change automatic transmission fluid
Perform a road test
Every 60,000 Miles
Once the MINI reaches 60,000 miles, it would be time to add the following services:
Flush/replace coolant
Replace drive belt(s)
Replace air filter
Every 100,000 Miles
If your convertible has gotten to 100,000 miles and still performs well, then you've done a great job at keeping up with routine maintenance.
At this point, all that is left to do is replace the spark plugs and oxygen sensor. You can then continue driving this MINI model for many more years and miles!
Schedule MINI Cooper Convertible Maintenance Today
If your MINI Cooper Convertible needs maintenance near Annapolis, Highland Beach, or Hillsmere Shores, MD, the team at MINI of Annapolis can help.
We want to keep your vehicle in tip-top shape for a long time. So, don't wait. Schedule service with our dealership today!