Can You Finance a Used Vehicle?

---
If you are a driver in Annapolis, Arnold, or Parole, MD, you may be asking yourself, "Can you finance a used vehicle?" Well, the answer is yes, and our team at MINI of Annapolis has created this guide to give you more information—as well as show how we can help with the financial process.
Learn more by reading below, and let us know if you have any questions!
---
​
Financing a Used Vehicle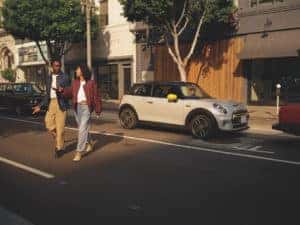 Since used cars are so prevalent, you'll find more options for securing a loan, and you'll take steps similar to that of financing a new vehicle. Here are some tips to help you get the most out of financing a used vehicle:
Be aware of your credit score: This is a good rule in general, but especially before you apply for a loan. Make sure you know your score, so you see what the lenders see. If for some reason your score is different from what you think it should be, now is the time to do some research and get it sorted out. There are plenty of ways to boost your credit score with time, so keep that in mind as well.
Consider a large down payment: As with financing a new car, putting down a substantial down payment on a used car often reduces the monthly payments you'll have, or may set you up with a shorter loan term (or maybe both).
Make payments on time: When you do secure a loan, be diligent about getting your payments in on time. This will help you build equity in the car, along with safeguarding your credit. Take advantage of your loan's autopay feature for extra assurance that the payment will be made on time.
If you have any questions about the process, or would like to learn more tips on financing your used car, reach out to our finance center for assistance.
How We Can Help
Our finance department is comprised of skilled financing experts who have years of experience working with customers with all types of needs. When you're ready to start this leg of the process, you'll be paired with an expert team member who will work with you one-on-one to construct a payment plan you feel confident about.
Additionally, we offer several handy online resources to help you get a better sense of your financial picture, including:
With your adept financing representative and these helpful resources, you'll be armed with all the knowledge you need for a successful financing journey.
Browse Our Impressive Used Inventory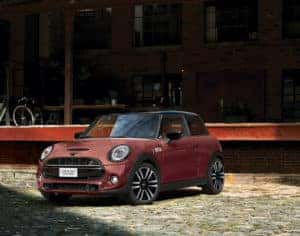 We have a vast and varied collection of used MINI models in our inventory for all types of drivers. On our lot, you may find popular models like:
MINI Cooper Clubman
MINI Cooper Countryman
MINI Convertible
To help you wade through your list of options, we offer helpful online filters such as year, mileage, and features. These will allow you to input what's most important to you in your next ride, so you can decide which model(s) to test drive.




---
Contact Us Today!
We hope we've answered the question, "Can you finance a used vehicle?" for our neighbors in Annapolis, Arnold, and Parole, Maryland. If you'd like more information from our finance center, reach out to us at MINI of Annapolis today!
---