FREE How to Sell Your Car to a Dealership eBook for Download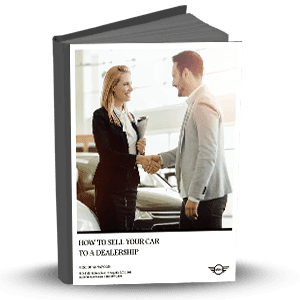 Are you a first-time car seller? Are you interested in learning how you can sell your car to a dealership? Whether you're downgrading your family van to a zippy ride or upgrading to the model of your dreams, you'll benefit by reading our FREE How to Sell Your Car to a Dealership eBook!
In this helpful guide, our team will discuss some tips and tricks that can help you during your car-selling journey. These topics include the following:
Why selling your car to a dealership is beneficial
What research you should do before trading in
How to prepare your vehicle for the official appraisal
What the appraiser looks for
Tips and tricks to follow in the finance chair
If any of the above topics interest you, you can download our eBook for free! All you have to do is fill out some information, and the eBook is yours!
Once you're ready to sell, you can stop by MINI of Annapolis near Annapolis, Arnold, and Parole, MD, to get your car-selling journey started.